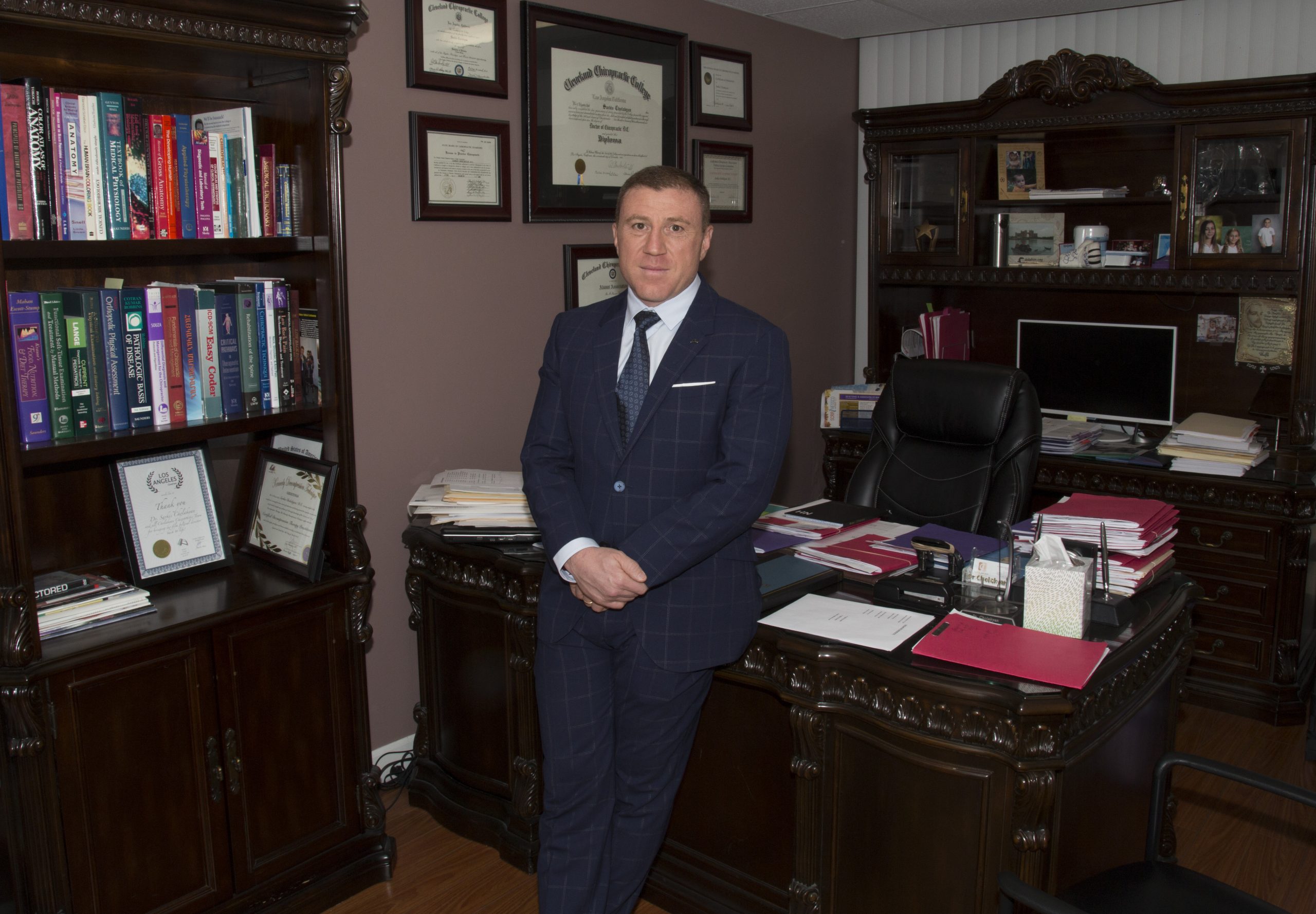 About Dr. Sarkis Cholakyan
Dr. Sarkis Cholakyan is a graduate of Cleveland Chiropractic College, Los Angeles in 1999. He is board certified licensed Chiropractor in the state of California. He holds two Degrees, a Doctorate of Chiropractic (DC) and a Bachelorette of Science(BS) in Human Biology. He is a member of the California Chiropractic Association (CCA).
Dr. Cholakyan has been in private practice since 2000 and prides himself for providing excellent Chiropractic Care to his patients. This is the reason his practice has been built and continues to grow thanks to patient referrals.
About Dr. Hakop Karapetyan
Dr. Hakop Karapetyan earned his Doctorate of Chiropractic Degree from Southern California University of Health Sciences in 2014 and is a board-certified licensed Chiropractor in the state of California. He is a Radiography X-Ray Supervisor and Operator with the California Department of Public Health.  Dr. Karapetyan is also a Registered Medical Examiner on the Federal Motor Carrier Safety Administration's National Registry of Certified Medical Examiners and is registered with rock tape for functional movement technique (FMT1).
His passion for helping others in pain stems from a young age and continues to grow each day. He is dedicated to helping his patients achieve optimal health. Dr. Karapetyan has an athletic background and specializes in treating sports-related injuries.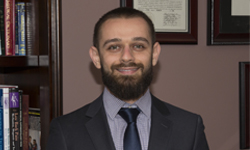 1. Friendly and well-trained staff of Chiropractors and Chiropractic Assistants
Dr. Cholakyan prides himself with the people he has surrounded himself with throughout the years of practice. Our friendly staff is caring, attentive and very qualified, using their skills to help meet our patients' needs. We value our patients' time and try to keep any waiting to a bare minimum and usually can accommodate same-day appointments and walk-ins. Our staff is fluent in multiple languages including Spanish, Russian and Armenian.
2. State of Art Facilities
We are constantly evaluating new and innovative procedures and equipment to offer our patients.  Our offices are well equipped with Cox Flexion/Distraction Tables and Axial Traction/Decompression units amongst other Chiropractic Adjustment Tables. We get great results treating Disc Herniations with Flexion-Distraction (Cox Technique) and axial traction in conjunction with specific Chiropractic Adjustments.
We offer state of the art Electric Muscle Stimulation units, Therapeutic Ultrasound units, Light Therapy/ Low-Level Laser units, Infrared Light Therapy, Hydrocollators, Exercise/Rehab Equipment and much more.
We are equipped with a High-Frequency X-ray machine and can take X-rays and see the digital images in a matter of minutes, all in the convenience of our North Hollywood Location. What that means for our patients is there is no running around to other facilities and waiting days to get results of x-rays, saving our patients precious time.
3. We work on a lien basis and specialize in medico-legal documentation for personal injury cases
If your injury qualifies our office will offer you the convenience of being treated on a lien basis, relieving you from the stress involved with costs that you accrue due to a certain incident, until you are financially compensated.